Wining and Dining
Gerda's Cellar is an elegant dining and wine tasting room, which can accommodate up to 20 guests. The perfect setting for private dinners, family celebrations or business meetings which allow our team to serve you at your table as you enjoy delectable dishes specially prepared for your celebration or business meeting. If required, guests can be accommodated at any one of our overnight stays through our linked partnership that offers accommodation from a choice of 32 self-catering luxury guest houses of which most have endless ocean views and / or walking distance from the beach.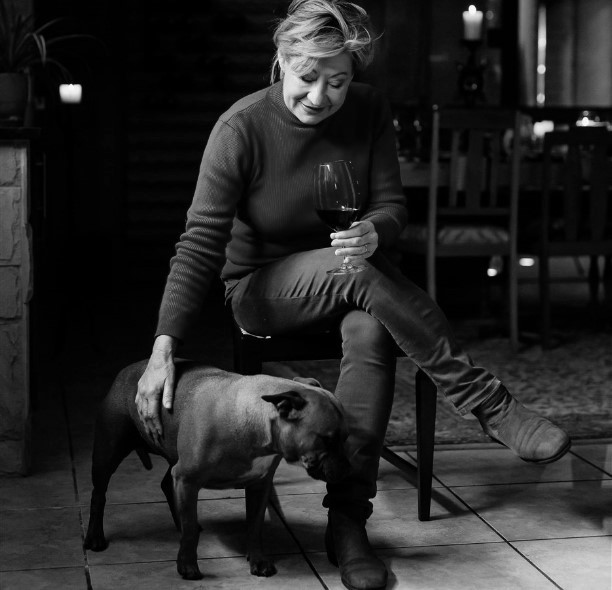 About Gerda's Table
Gerda's Table is hosted in her wine cellar which is surrounded by her collection of wine with a warm fireplace and comfortable seating. It is elegant and an extension of her home spilling over into the ambiance and the cuisine which is like a contemporary bistro. The menu is adapted seasonally and the abundant fresh seafood and seasonal produce on their doorstep offers exceptional value along with the quality wines produced in the local region. We serve French, Italian, Spanish, Portuguese home-style cooking and slow-cooked foods with contemporary flair and a modern twist. Food is prepared from the best ingredients to show concentrated flavours, freshness and the quality of the produce.
Served in a simple way so that our guests can really appreciate the flavours and enjoy the aromas and taste of the pairing wines. Here on the West coast it's a way of life and visitors are encouraged to take their time to savour a meal and enjoy the company of family and friends and make new friends around the very convivial table and in the festive atmosphere.
Wonderful reviews we have received
I can personally recommend Gerda Mouton. She is a real professional and was such a pleasure to deal with and her food is delicious!
Eed Sukonpongpao-Harbich
March 2021
Gerda was catering our wedding in Yzerfontein and it was perfection! The menus she suggested, based on our wish to have sea food, was amazing and creative. Our guests and us enjoyed everything! Gerda is very professional and she was on top of everything...
We had the pleasure of having Gerda and her team cater for us over 4 days and it was phenomenal! The quality of the meals was nothing short of spectacular - fresh , local produce, well thought out flavour palettes and gourmet presentations!
Loved all of Gerdas Harvey's boxes that I ordered whilst on a weekend get away at the wonderful Olive Tree Villa! So delicious, beautifully prepared and packaged! Thank you so much! Can't wait for my next
Karienya Kugalan Kasvalu
February 2021
Thank you so much for catering for our engagement party, your service was impeccable, food was delicious and everyone loved it. Tash and Wern. Highly recommending Gerda x
Natashja Van Der Westhuizen
February 2021
Thank you Gerda for all the love and effort that went into catering our meals this past weekend. Your passion and love for what you do is evident in every single meal that you plate.
Carolyn Angel Shunmugam
January 2021
Kos was heerlik gewees! Baie dankie Gerda! Great value, Professional staff, Delicious food and Good for parties with Personalised menus.
Retha Venter
January 2021
Graze box was received promptly as ordered, quite honestly the most delicious food ever! plenty food, presentation the best I've ever seen. please try a graze box, u will be thrilled
Thank you so much for catering for our engagement party, your service was impeccable, food was delicious and everyone loved it. Tash and Wern. Highly recommending Gerda x
Natashja Van Der Westhuizen
January 2021
Gerda and her team catered for my wedding on the 17th October. They are absolutely awesome at what they do! They exceeded our expectations in every way. The food was amazing, the presentation, the service, the professionalism and correspondence.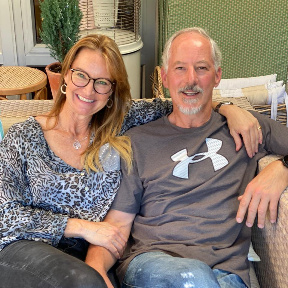 Gerda catered for us at the house we stayed at in Yzerfontein. Food was incredibly tasty, service was amazing and we felt thoroughly spoilt. Thank you Gerda for making our time extra special. I highly recommend Gerda!
Julia Finnis-Bedford
October 2020
Amazing food served from Gerdas Table. Thank you Gerda for spoiling us and feeding us your delicious meals. The food was awesome and Your personal touch was appreciated.
Gaynor MacArthur
October 2020
What an awesome experience! From ordering our delicious platters and cheesecake to receiving it! Thank you Gerda and team! The food is prepared with so much love and of course the taste is out of this world!
Zita Le Roux
October 2020
Wow! Gerda's food is amazing. The attention to detail, creativity and tastefulness of it all really made our event special. We would recommend Gerda's Table for any event, big or small. Tenashe, our waiter was also superb - he ensured that every guest was tended to and relaxed.
Nog nooit in ons lewe was ons so bederf nie. Jy maak n verskil in mense se lewe met jou styl. Wow!
Christa Bester Janssen
September 2020
Thanks Gerda It was awesome. Thanks for your personal delivery of our platter box!
Elmarie en Pierre Opperman
September 2020
Wow wow wow. What art is in that box we've had starters. And we're dividing it into main, and desert and then cheese n biscuits!!! You're a super star
Tracy Danton
September 2020
Dis nou 2 dae later maar ek wil tog sê dankie vir ons grazeboxes laas Maansag dit was absoluut heerlik.
Maryna Liebenberg
September 2020
Oh my goodness, I was blown away by our picnic basket - filled with many decedent surprises ... well worth the money and so delicious! I will definitely use her again
Louise McBride
September 2020
Thanks to Gerda for the most wonderful platters for my 50th birthday. What a treat, so beautifully prepared and delicious. I'll most definitely be using your services again. Thank you.
Tanya Beighton
August 2020
The graze box was absolutely delicious, so tasty, such a great variety of food that all worked well together !! And everything was so sublime! You are a very talented lady and can't wait to come back to the west coast to get another one!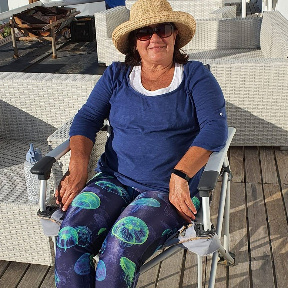 Baie dankie dit was n reuse sukses en beslis iets wat weer gedoen sal word...baie dankie!
Christi Bester
August 2020
Thanks for the graze boxes today - it was totally delicious! Btw. the large choc chip cookies were the first thing done - my boys loved it!
Another winner from Gerda Mouton, Gerda's Table. Please don't order from her if you have a tasteless pallet, for your normal Take Aways. Because this is Gerda's Table fine dining at home!
What an incredibly delicious lunch!!! Thank you so much! BEST we've ever had! Delicious, Gerda!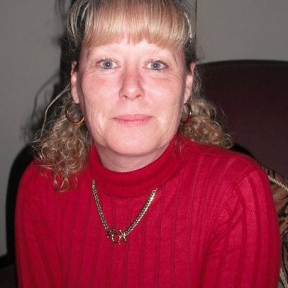 Create your own Dine-in Restaurant at home meal. Our dish for the week is Roast Duck in orange sauce and the dessert already on order is the Meringue Roulade with Mascarpone cream and fresh berries. Contact us for all Weekend orders before Thursday.
Vandag Sarie se 70e verjaardag by Gerda se tafel gehad, ongelooflike kos!
From someone that is passionate about making food, I really recommend Gerda's cuisine. Not only are the flavours, ingredients and presentation something to talk about, you get value for money from a real hearty cooked menu. Thank you Gerda, your food is really absolutely amazing and you can taste it's made with love !
Great Persian Food & Wine evening.
Thank you so much for such a lovely evening – we thoroughly enjoyed it. Auric was very happy that he was seated next to Andries – winemaking and everything that comes with it is right up his alley.
Gillian Barber
March 2020
We enjoyed a delicious meal with lovely wines and enjoyable company. Time well spent! Thank you Gerda...
Leigh Ann Meinert
March 2020
At very short notice while she was preparing for her long table, Gerda did the trouble of making us a stunning delicous paella with the freshest ingredients, salad and a shoulder of lamb...
Leona Hull Meyer
March 2020
I would recommend Gerda's Table for anyone that either has a special event or want to spend that weekend away in the general Yzerfontein area just relaxing and not having to worry about food or cooking...
Elshe Naude
February 2020
I would highly recommend the picnic baskets that we got for the Yzerfontein Christmas Carols. They were delicious, plenty of food and very tasty. Everything was also lovely and fresh. Thanks Gerda!
Jackie Moult Stevens
December 2019
Thank you Gerda for our 2019 Christmas Lunch, the food was absolutely deli-shes. I would highly recommend Gerda's Table for any private function or your catering needs.
Attention to detail and delicious food made for an unforgettable Christmas lunch! Looking forward to our next event to make use of Gerda's impeccable services again.
Bianca ZuBees
December 2019
I can highly recommend Gerda! Her food was fresh, deliciously prepared and a great value for money. She delivered on time and Gerda went out of her way to make my function a memorable one. I will most definitely make use of her services again...
Merlyn White Vd Rheede
December 2019
Thank you Gerda! We have enjoyed the evening.
Annelie V. Rooyen-Engelbrecht
November 2019
Was very fortunate to experience a food and wine experience over the weekend at Gerda's Table. Amazing food and wine combinations with an excellent host and new friends. A must do event in Yzerfontein! Thank you Gerda.
Anton Opperman
November 2019
We had a great evening at Gerdas table on saturday food and wine were exellent we highly recoment this table well done Gerda
Charl Beukman
November 2019
The pairing of a special wine with each dish was superb. The Pinot noir stood out with the prawns. Later the Shiraz uplifted the Cob/Kabeljou. I swopped my dessert for a special secret drink! Olé Olé Olé
Pieter le Roux
November 2019
Exceptional food, wine and venue! Thank you Gerda's Table for an amazing and very special occasion.
Elzeth Snyman
October 2019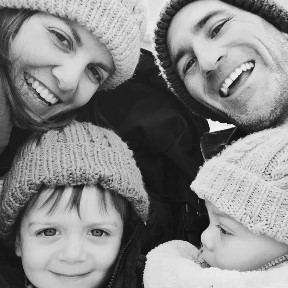 We were lucky enough to experience Gerda's creativity and passion for food this past weekend, when she catered for my husband's 40th birthday dinner.
Tarryn Rowles
October 2019
Gerda`s Mediterranean Feast is a True Feast! With her platters of mezze and tapas filled with wonderful flavours and aromas one gets carried away to far countries. We were privileged to join in this wonderful experience of delicious food and excellent wines...
Edith Luke
September 2019
We had a very nice evening at Gerda's table. Lovely food and great wines in a cozy atmosphere. We enjoyed every moment. Definitely a gain for Yzerfontein.
So many things. Learning about Food and Wine pairing in a relaxed style. Introducing new and old ideas with an interesting twist.
Gerda's passion for food and wine is shared with love with her guests. The wine pairing is always an education as well as a pleasurable experience.
Delectable food, interesting wine pairing and warm atmosphere. I would highly recommend Gerda's Table!
Unforgettable moments, great food complemented by excellent wine.