We work with our clients to create bespoke and beautiful memories that will last a lifetime
Gerda's Table specializes in private parties, birthday parties, dinner parties, special occasions, intimate weddings, business meetings and beach picnics.
Gerda's table started out by planning the parties for friends and family, word soon spread that we knew how to throw the ultimate party. Before long Gerda's Table were involved in private catering for all types of events. We can tailor make the perfect menu for your event from a large selection of options: e.g.
The Celebration dinner for - a birthday, anniversary, wedding reception
Platter food for any occasion – tapas/charcuterie/cheese
Delivered Supper - you want to entertain and we do it all for you
Working lunch - fresh, light and invigorating
Grazing table – If you want your event to pop and be more interactive with your guests, there is nothing more decadent than a beautifully-styled grazing table
Corporate event for product launches – drinks and snacks
Special dietary requirements – vegetarian and vegan- we love working with vegetables and be creative with animal free products
We bring delectable food wherever it is needed or we cook on your premises. We can also provide spectacular locations on the West coast to host your party or special event.
We will arrive, cook, serve & clean
Menus
Working with local suppliers our menus showcase the best of seasonal West coast produce.
Gerda's Table work closely with each client to incorporate and create bespoke menus tailored to their vision.
With an abundance of local artisans we love to source regional, sustainable produce where ever we are working.
From large platters to feasting tables, we will create you a mouth watering menu that exceeds all expectations.
If you want to hear more about our food, please do get in touch to start planning your bespoke event today.
We specialize in fresh seafood from the waters of our home town.
Our creations are skilfully presented with colour, texture and flavour in mind.
All our food can be paired to wine by Gerda as a Cape Wine Master
Extra services
Cooking at your place as your own private chef
Providing waiters to serve drinks and food
Set up a barbeque, cook and provide waiting staff
Set up a bar
Food and wine pairing
Provide flowers, décor, furniture, ice
Set the table or party spot with a theme of your choice
Our event planner will help you to visualize your event and bring it to life
We provide spectacular locations for your special event
Please enquire using the form below. Or get in touch with Gerda on 0733195102 or info@gerdastable.com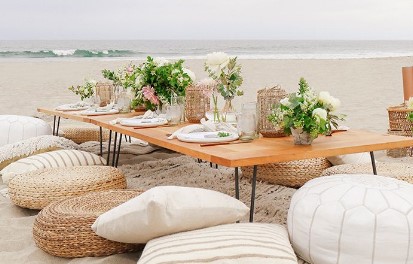 Make a Booking Enquiry
Location